Take On Mars "RC Update" & Holiday Greetings!

Hello fellow Martians!
The finish line in Take On Mars' development is in sight! When this journey started, we could not have imagined to be where we are now. We went from being a mod for Carrier Command: Gaea Mission, to an Early Access game about Rovers and Landers, to eventually becoming a game that captures the exploration of Mars in its entirety.
It's been a rocky ride - one which requested a lot of patience from our players as well as ourselves. The decision to significantly increase the scope of the project by including the 'manned' segment lead to a much longer development cycle than we originally anticipated. Along the way, our relatively small team was unable to publish frequent updates. However, even though it's perhaps not always been visible, we've been working tirelessly to make it all worth the wait. That's why it's extra satisfying to finally see everything come together in a complete (and hopefully more polished) package.
Today we're releasing the Take On Mars "RC Update". In development lingo, "RC" stands for Release Candidate – and it represents the final stage before reaching "gold". Effectively, this means that we consider the game feature-complete, and that many significant game issues should be resolved. It also means that we're now truly getting ready to release.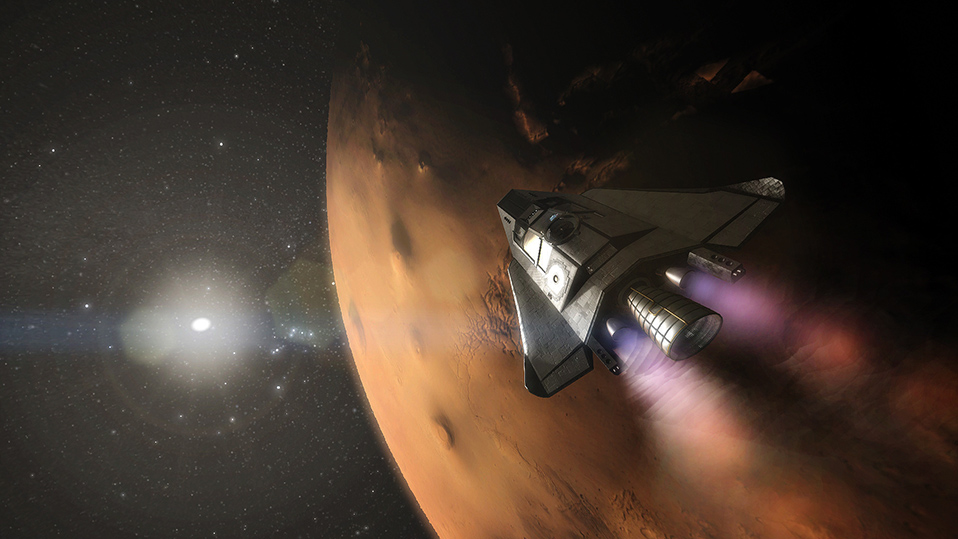 After taking a deserved holiday break, our team will continue to work on fixing bugs, but the majority of our focus in January will be to support Take On Mars' official launch promotions. This includes making a Launch Trailer and updating various promotional assets and communications channels. We have some fun ideas for how to celebrate this special milestone, which we hope will make sure this release does not go by unnoticed!
All in all, with the festive season around the corner, we're happy to see the Release Candidate of Take On Mars in our players' hands. Consider this a little holiday gift. Thanks to your loyalty and dedication, we were able to follow our dream and make THE game about an interest we all share: the discovery of the Red Planet. Hopefully, with that kind of passion and persistence, we'll one day be able to get real people to Mars. But before that happens, we wish you a lot of fun playing Take On Mars.
Happy holidays and a wonderful 2017!
Take On Mars Development Team
P.S. The changelog for the RC Update can be found at http://mars.takeonthegame.com/changelog