Take On Mars procures Workbench update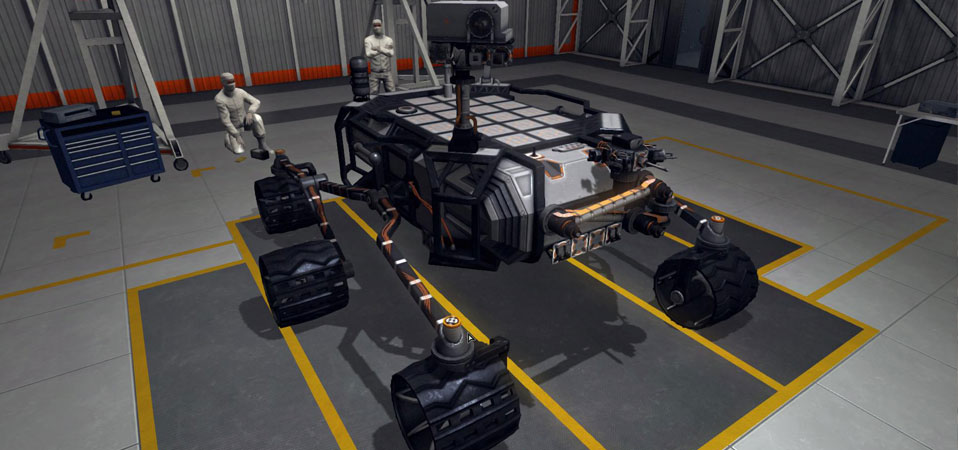 Launching together with our brand new website, we've released a major update for Take On Mars. The update, codenamed 'Workbench', adds multiple features for mod makers, and several new crater locations to explore.
With the release of the Workbench update, Take On Mars now fully supports Total Conversions and Mods. This means the game now deals with additional content in a modular fashion, which makes it possible to completely replace all content in the game (scripts, functionality, locations, everything) with your own – making Take On Mars the sandbox platform to build upon.
Another feature is the special TKOM Loader, which allows people to extract all game data to a directory for mod making, and use the developer executable. Using this launcher provides shortcuts to the FBX to TXO exporter, the in-house Workbench editing suite, 2 bonus games, and importantly, it allows enabling/disabling of addons/mods/total conversion per profile.
Furthermore, as is implied by the name of the update, Take On Mars' Workbench editing suite has been replaced with a newer version. This latest edition of Workbench is tailored specifically for mod makers, and gives them full access to all of the tools used to make Take On Mars, from crater locations to particle effects.
Last but certainly not least, explorers will be pleased to hear that the Workbench update comes with several new crater locations, including the North and South polar caps, an improved version of the Lyot Crater, and the work-in-progress Isidis Planitia.